I'll be the first to admit that I'm not very good at feeding myself throughout the day. (Toddlers's rejected crusts and 4 custard creams for lunch anyone?). So I've been trying to up my lunch game to something healthy and filling.
I recently started batch cooking healthy, easy soup recipes. I make one batch on a Sunday night which lasts me most of the week – a couple of slices of crusty bread and you've got a good lunch. Here are three of my favourites.
Green Soup
(4 servings)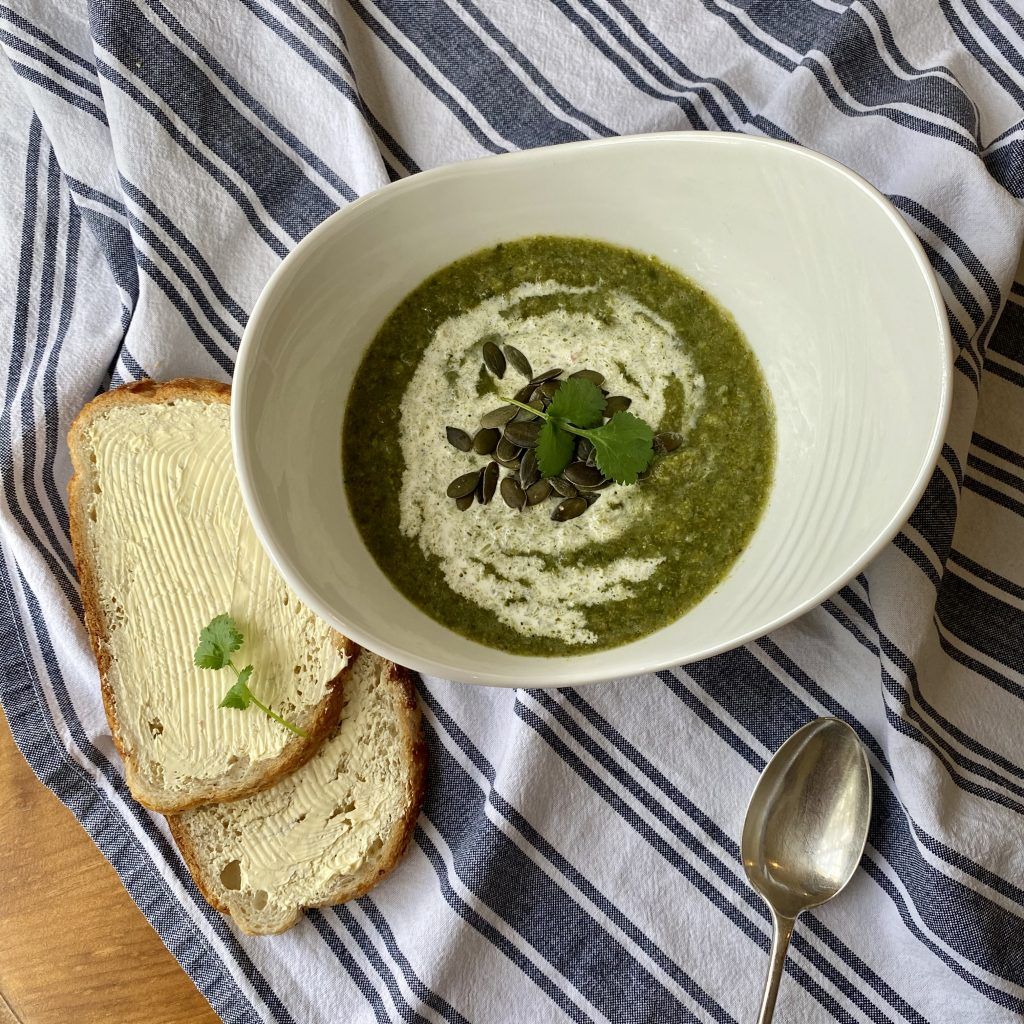 750ml Vegetable Stock
1 Onion Diced
2 Courgettes Sliced
Large handful of Spinach
1 Avocado
Salt & Pepper to season
Add all the ingredients to a large saucepan, and simmer for 45 minutes to an hour. Leave to cool and then blend. Add extra water if the mixture is too thick. Reheat when you need it.
Really, this one is different each time I make it, I throw in anything green I've got kicking around, broccoli, spinach. kale. A good one for using up anything that's going a bit squishy.
Spiced Butternut Squash Soup
(4 servings)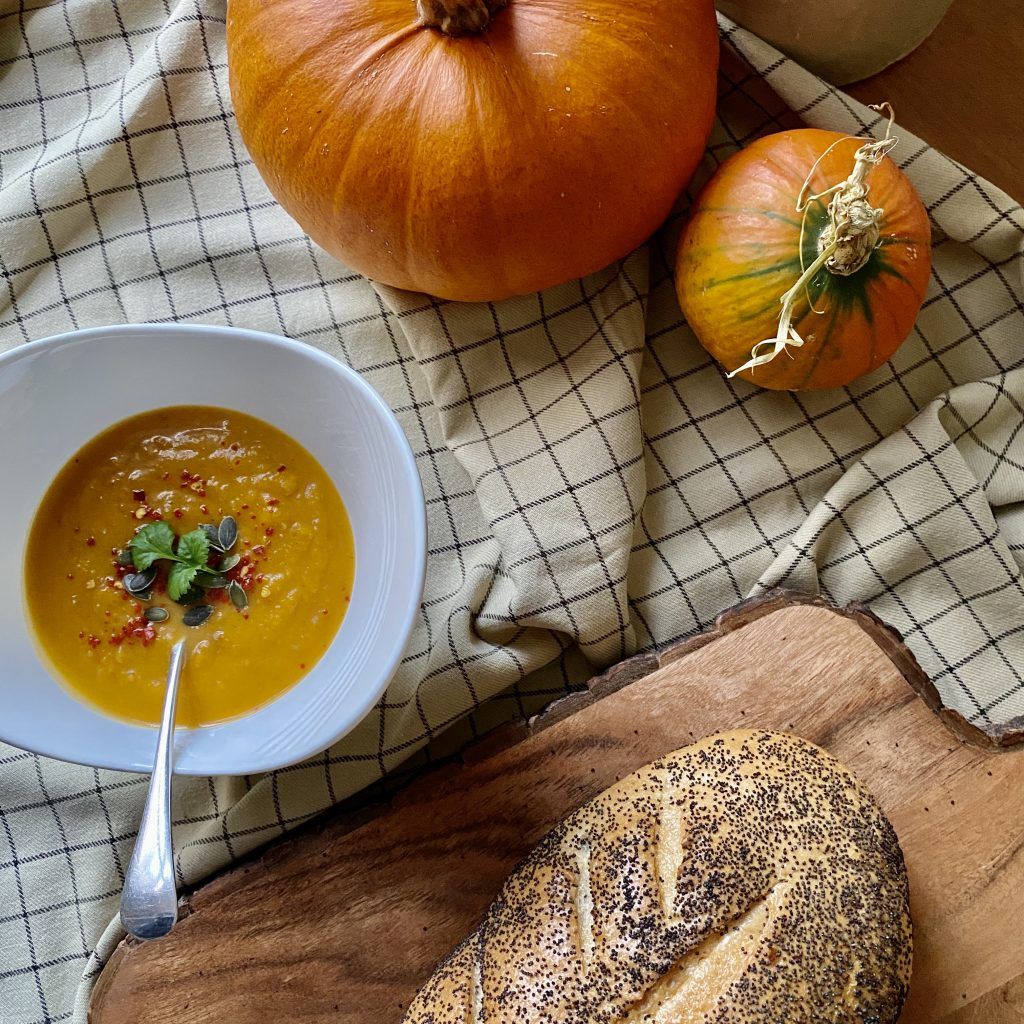 1 Butternut Squash
750 ml Vegetable Stock
Splash of Oil
2 tsp Paprika
2 tsp Cumin
Salt & Pepper to Season
Chop the butternut squash into small cubes (I keep the skin on) and put into a baking tray with the oil, paprika and cumin. Toss so fully coated. Roast at 170 degrees for 40-50 minutes.
Once out of the oven, add the squash to a saucepan with the vegetable stock, season and simmer for 15 minutes. Then leave to cool. Blend together and serve. (If your soup feels a little thick on blending you can always add more water).
Cheesy Leek Soup
( 4 servings)
2 leeks (thinly sliced)
3-4 medium potatoes (cubed)
750 ml vegetable stock
splash of oil
75g cheddar
200 ml milk
salt and pepper to taste
Add the leeks and potato to a frying pan with the oil and fry until soft. Once soft, add to a large saucepan with the stock and cheese. Simmer for around 45 minutes and then add the milk and season. Leave to cool, and blend. Voila, ready to be reheated as required.
If you don't have a blender, you can mash any of the soups above; for a more chunky soup. I have this inexpensive smoothie maker, which I've had for years and I use to blend everything.
(Contains Affiliate Links)
I'd love to know if you batch cook your lunches and if you've got any good recipe tips?